People are

Searching Online. Are you There?
SEO Cyprus (Search Engine Optimisation) is defined as the organic way to drive traffic to your website via Google's Search Engine. People are using more and more the online world to reach out to companies and buy or ask about their products/services. Every online business would want people to give them a chance. We can help you: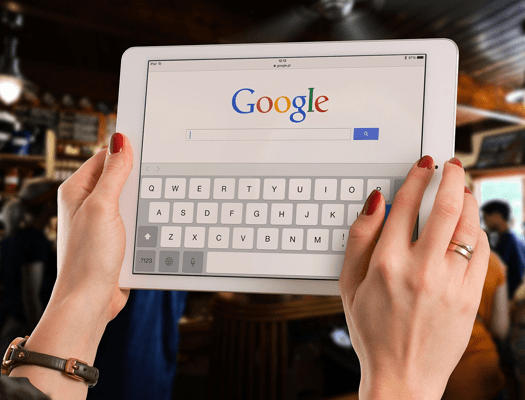 SEO Services in Cyprus attracts traffic which is more likely to convert
Organic SEO is the primary source of website traffic
If you are not ranking in the 1st page, you are missing out!
Cyprus SEO is not considered a cost but an investment
Organic SEO builds credibility & trust
SEO impacts the research phase of the buyer
Good SEO = Amazing Customer Experience
They Are Looking For You… We Can Help Them Find You! SEO IS and HAS always been the natural online way of increasing your clientele
Discovery
Discovery
The discovery phase is usually comprised of the first meeting with the client along with understanding the client business' objectives and end goals. We will listen to your objectives & goals and consult you along the way. Once this is done we then move to auditing your website in order to identify all SEO related issues.
SEO Audit
Keyword Research
On Page Optimisation
Off Page Optimisation
Reporting & Monitoring
We take great pride in regards to the benefits that you will enjoy from our full Cyprus SEO service.
Charalambos Pilakoutas Group
We are very happy with DomainStar's SEO services and the amount of organic traffic coming to our website! Thank you for the amazing work guys! Highly recommended to anyone looking to boost their rankings in Google.
Stalo Pilakouta
Head of Marketing
Mcmillan Woods
Pavlos and DomainStar's team have been a pleasure to work with. McMillan Woods' website is now ranking for a variety of competitive keywords in Google's search results and this is just the start. Highly recommended SEO agency! Thanks again for the amazing work.
Angelos Aristodemou
Managing Director
Clarks Cyprus
We are very happy with DomainStar's social media management & marketing service. Pavlos and his team are very professional and deliver on time. I was really impressed with their lightening quick understanding of our company brand and ability to produce original, clever, and meaningful posts every week. Highly recommended digital agency!
Phivos Nicolaides
Marketing Director
Resilient Lives
We would like to say a hearty thank you for all the amazing work on our website. We are so pleased with the results and we really appreciate the love and hard work you put in. DomainStar is higly recommended for any online/digital needs you may have. Thanks again for the amazing work!
Eleana Hadjimina
Co-founder
Aes Ambelis Winery
DomainStar is an amazing company to work with as they are always responsive and willing to go the extra mile to get the job done right and in a timely manner. A very reliable and intelligent team. We contacted a number of digital agencies to create our new website and it was clear right away that DomainStar was the right choice. Thank you again Pavlos and team!
George Tripatsas
Owner
Marathon Distributors
We are extremely satisfied with the website DomainStar has created for us. It is minimal, well designed, functional and easy-to-use which makes it great. Pavlos and his team are enthusiastic and passionate about their work. They are professional, reliable, flexible, and highly responsive. It has been a pleasure working with DomainStar and I look forward to collaborating with them again during the next phase of our project.
Simone Kapakiotis
Managing Director
N.PSARAS Construction
Our vision was to redesign our old website and Domainstar brought this vision to life, it came out even better than we expected. Pavlos and his team understood our requirements and we are very happy with the result. We highly recommend Domainstar for anyone who wants to design or redesign their website.
Evangelia Psara
Operations Manager
Occhio Hospitality Group
Thank you DomainStar for the outstanding professional job you did for us! Occhio Hospitality Group highly recommends you for the quality and professionalism that we experienced every step of the way! I look forward to a long-lasting relationship!
Alex Vassiliou
Head of Operations
ATLAS Offshore Ltd
We partnered with DomainStar to design and develop our new website. The guys were amazing. They were friendly, flexible and nothing was too much trouble. Pavlos met with us quite a few times and we found the whole process a great experience. I would definitely recommend DomainStar – you won't be disappointed
Theodoros Pierides
Business Development Manager
P&M Insurance Brokers
We were looking for a redesign of our old website and our requirements were to have a clean and minimal website, which would be used for our online campaigns. DomainStar understood our requirements and went beyond our expectations. I am really proud and satisfied with the new website and I highly recommend Pavlos & his team for any website-related projects! Thank you, guys!
Constantinos Prodromou
Managing Director
AROSAL
We have contacted a number of digital agencies and none were so clear and honest as DomainStar was. They sat down with us, talked through all our needs and objectives, understood what we were after and provided a custom proposal based on our specifications. Highly recommended digital agency!
Arofat Salayeva
Managing Director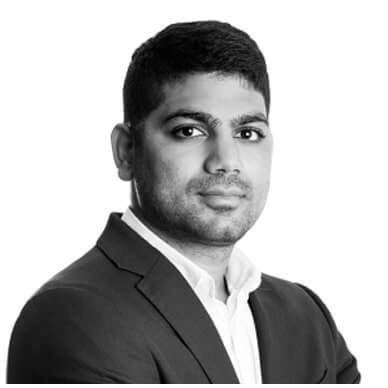 Wealth Hosts
When we approached DomainStar we were looking for a clean, responsive website to showcase our property management company and our services. Pavlos and his team understood the website requirements and made us aware of the possible constraints we would face. We highly recommend DomainStar to be your website & digital marketing partner!
Demetris Pantelides
Managing Director
Sign up for our newsletter to stay up todate with tech news!
Start Your Free Consultation